ORDER YOUR PRECISION EMOTIONAL
HEALING PACKAGE
Your Precision Emotional Healing package includes:
Here's Everything Included In Your
Precision Emotional
Healing Experience
Rooted in over a dozen psychological theories and the latest academic research in neuroscience and psychology, Precision Emotional Healing™ is a personalized approach that supports your intuitive healing efforts with real-time emotional data and live community support.
Log your emotional experiences
Log present day triggers & collect emotional data points.
Attend your 90-minute Mapping Session
Map your nervous system with a certified space-holder.
Receive your Emotional Lab Report
Pinpoint the root causes of your stress & triggers.
Act on next-step guidance
Clarity on how to continue your wellness journey.
Get community support
Be seen, heard, & supported by like-minded souls.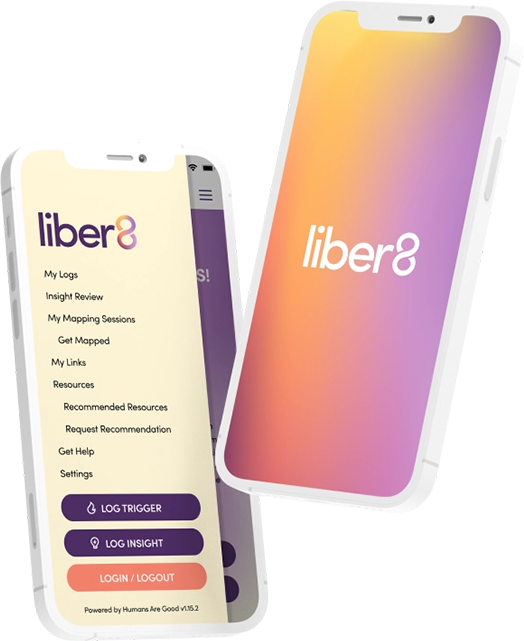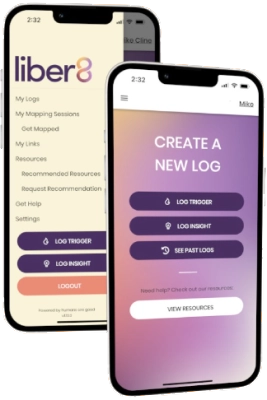 Download the
Liber8 App

and begin logging your emotional experiences
The liber8 app is a reflection tool to help you document specific data points about your negative and positive thought loops, emotional triggers, and behavior patterns to build a real-time snapshot of what's happening in your nervous system when you experience anxiety, depression, fear, relationship conflict, or chronic pain.
Logging your stressors in the moments they happen is crucial to Precision Emotional Healing. Instead of relying on our imperfect memory alone, it allows us to revisit your emotional experiences with clarity to get the most accurate picture of what is happening in your nervous system.
This lays the foundation for an incredibly beneficial mapping session.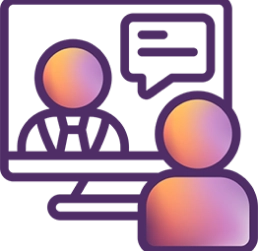 Attend your
90-min Mapping Session
Once you've logged a few triggers, you're ready to attend your mapping session.
Clients describe mapping sessions as conversations with a beloved friend who sees and hears them fully.
Your experienced space holder will walk you through a process for uncovering the history of your emotional patterns and behaviors. You'll uncover forgotten memories, hidden belief systems, unprocessed emotions, and key events that shape your identity and contribute to your present-day stressors, behaviors and conditioning. You'll also begin to get a clear picture of how your nervous system navigates adversity. You'll begin to see how your present day emotional triggers are linked to earlier experiences and influences in life.
Mapping sessions aren't designed to directly heal your nervous system, but previous attendees have found them to be incredibly cathartic and illuminating. The simple awareness of how your nervous system is wired can lead to profound shifts in the way you respond to adversity moving forward.
Furthermore, our space holders are here to hold you with care. They're trained to see you and hear you. They'll meet you where you are, hold your hand, and celebrate your being. They'll move at your pace and they'll never push you further than you want to go. Each space holder is selected because of their ability to help you feel safe enough to open up and unpack your most difficult emotional experiences.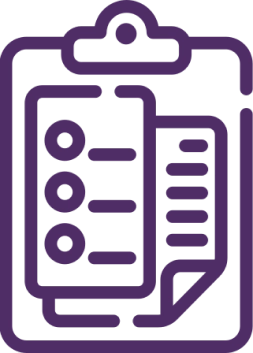 Receive your
Emotional Lab Report
Using trigger logging data and insights from your mapping session, your Emotional Lab Report details a history of your learned emotional patterns – tracked back to childhood – along with insights on how these patterns play out in different areas of your life today. You'll discover insights about your core emotional wounds, learned limiting beliefs, behavioral patterns, and how these pieces play together to create your unique personality and nervous system makeup.
No longer are you guessing what's under the hood. You'll begin to understand the root causes of why you feel how you do and understand where to focus your efforts moving forward. Your report offers a precise starting point for your journey towards emotional freedom, and gives you the necessary information to help make future sessions with your counselor, therapist, or practitioners of choice more effective.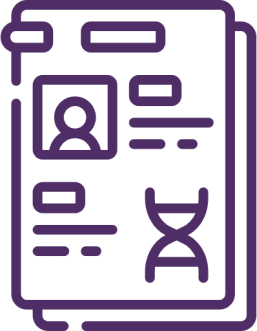 Act on your personalized
6-week program
After reviewing your deep dive intake about your health goals and current life situation, we analyze the results from your mapping session against hundreds of data sets to create a personalized 6-week Precision Emotional Healing program designed to help you develop more emotional resilience and awareness, healthier coping mechanisms for stress, and address the root causes of your emotions in an effective manner.

Your program is professionally designed to inspire & empower you with everything you need to support your own mental & emotional wellbeing.

In addition to books, podcasts, journaling prompts, and a self-paced curriculum, your program includes recommendations for daily, weekly, & monthly practices that you can do on your own and alongside others. If you have resources for 1:1 support, we'll connect you to vetted practitioners in our network (based on your budget and desire)
Basic Plan
Level 1 Resources
Make your current wellness tools more effective. The basic plan best suits people who already have a suite of tools and practitioners to support them.
Expect books, podcasts, journaling prompts, and perspectives that empower you to work with your chosen practitioners in a more focused and targeted way.
Premium Plan
Level 1 & 2 Resources
This option best suits people who want a more concrete plan and support from our network of vetted practitioners & therapeutic approaches.
We'll start with a detailed consultation to understand your health goals and current life situation. Next, we'll create a 3-month plan to inspire action and empower progress. In addition to Level 1 resources, your plan includes recommendations for daily, weekly, & monthly practices. If you have resources for 1:1 support, we'll connect you to vetted practitioners in our network (based on your budget and desire).
The premium plan also includes additional mapping sessions so we can track your progress and ensure you're moving towards the goals you've defined for yourself.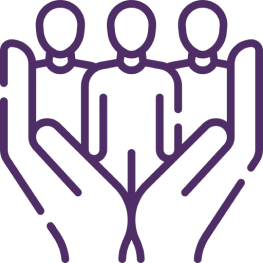 Community Support -
Liber8 Healing Collective
Community-based support is a cornerstone philosophy that fuels our approach to improved nervous system health. Our research & lived experience has shown us that you can't be your best in isolation.
Since we learned our unhelpful beliefs and behavioral patterns from others, it makes sense that the most effective way to shift them will be alongside others too.
This is why we created The Liber8 Collective.
The Liber8 Collective is a free community of individuals who have gone through our mapping process and have committed to taking their mental, emotional, and spiritual health journeys in their own hands.
Inside of our collective, you can access our rolodex of vetted tools, curriculums, group sharing circles, expert Q&A's, and live guided sessions to help you work through the findings from your report in a safe, supported, and effective manner.
Health is complex and multi-faceted. We all have different experiences and move at different paces.
Thanks to the collective, you don't have to walk this path alone.
High Praise from Health Experts
"This is a game changer in the mental health world. There are very few standard of care therapy environments that can have an impact like this process can."
We cannot heal when our nervous system is in a fight or flight state. When someone is constantly in their trigger, their fear, their terror, their avoidance, their reactivity, they cannot receive whatever medicines, offerings, blessings, healings, and therapies being introduced to them. This is an effective process that brings awareness to what's keeping the body stuck in this state so that you can start to make critical changes to empower healing. The reports give immediate, tangible feedback that's measurable, quantifiable, and something that can be improved on over time."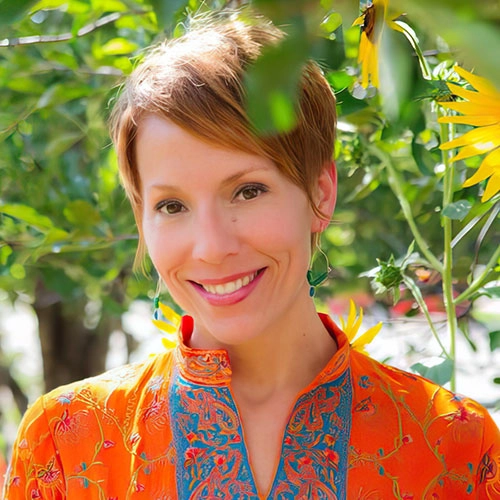 ND, FABNO, Best Selling Author of The Metabolic Approach to Cancer
"If you have patterns, blocks, and fears that you don't know how to put into words or actions that lead to healing, this is for you."
I am generally not an emotional person, but I have been brought to the most beautiful tears through the work that Liber8 is doing. Their process is unique, powerful and will introduce you to the most genuine people you will ever meet. These are safe people and this is a safe space. Healing is a daunting concept and it can be tough to know where to start or where to go next. Whether you are already doing the work or you're looking for a place to start, stop what you're doing and start here. If you have patterns, blocks, and fears that you don't know how to put into words or actions that lead to healing, this is for you.
Jordan W.

"My experience with this framework has been profound."
The tools and techniques are grounded in scientific research, and this is what attracted me as an academic. The process used is validated to not only provide a guided exploration into emotional patterns, but to also provide tools and resources to gain insights and healing. I know the process works through my first-hand experience in emotional healing that is necessary as a cancer patient.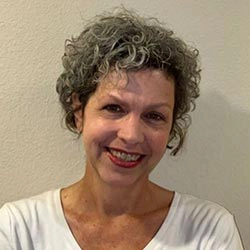 Sandra S.

"This was an incredible experience that allowed me to begin to pinpoint and bring awareness and understanding around the root cause and origin of my emotional triggers that have plagued me my entire life."
This process has allowed me to add tools to my toolbox and arrows to my quiver that I can pull out and draw upon in my practice of awareness and recreation of my responses to these emotional triggers for truly lasting change and transformation."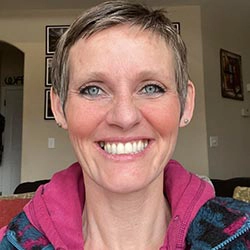 Makensie P.

"Transformative healing..."
"For me, the most transformative part was the felt sense, experiential, healing, basically transformative healing that took place when one walked through the process with that level of deep active listening that was just holding the space. That, to me, is the magic and the gold... aside from the fact that I feel more peaceful, literally, my labs are better."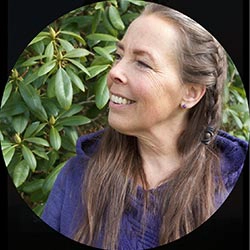 Laura M.

ORDER YOUR PRECISION EMOTIONAL
HEALING PACKAGE
Your Precision Emotional Healing package includes:
Exactly how will
Precision Emotional Healing

help me?
The
path back to your true self

doesn't have to be so hard.
There's a more efficient path to personal liberation if you're ready and willing to lean in.
You don't need to spend an abundance of time, money, and energy to experience breakthroughs in your mental & emotional well-being.
Backed by over a dozen psychological theories and the latest research in neuroscience and psychology. the Precision Emotional Healing framework is THE tool we all wish we had when we first began our journeys.
ORDER YOUR PRECISION EMOTIONAL
HEALING PACKAGE
Your Precision Emotional Healing package includes:
Frequently Asked Questions
WE DO NOT PROVIDE MEDICAL ADVICE, DIAGNOSIS, OR TREATMENT.
These statements have not been evaluated by the Food and Drug Administration. Precision Emotional Healing and our other offerings are not intended to diagnose, treat, cure, or prevent any disease.
The contents of the website, our app, and other products, such as text, graphics, images, and other materials created by us or obtained from our licensors, are for informational purposes only. All such content is not intended to be a substitute for professional medical advice, diagnosis, or treatment. Always seek the advice of your physician or other qualified health provider with any questions you may have regarding a medical condition. Never disregard professional medical advice or delay in seeking it because of something you have read on this website, our app, or our other materials.
If you think you may have a medical emergency, call your doctor or emergency assistance phone number immediately.